06 novembre 2007
A VOLTE UNA VOCE COSI' BLUE , COSI' TRISTE COME QUELLA DI NICK DRAKE AIUTA A LASCIARE IL MONDO E LA REALTA' FUORI LA PORTA DELLA PROPRIA STANZA e RIFLETTERE. PENSARE A CHI SEI, A COSA SEI. RESTI AL BUIO,DA SOLA E LASCI DANZARE LA TUA MENTE, LIBERA DA QUALSIASI SENSO DI COSTRIZIONE, CANCELLANDO QUEI LIMITI OLTRE I QUALI POTREBBE PERDERE LE SUE CERTEZZE E PRECIPITARE NEL VUOTO....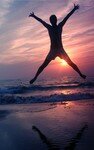 When I was younger, younger than before
I never saw the truth hanging from the door
And now I'm older see it face to face
And now I'm older gotta get up clean the place.

And I was green, greener than the hill
Where the flowers grew and the sun shone still
Now I'm darker than the deepest sea
Just hand me down, give me a place to be.

And I was strong, strong in the sun
I thought I'd see when day is done
Now I'm weaker than the palest blue
Oh, so weak in this need for you.

Commentaires sur GIVE ME A PLACE TO BE